What is Paradise?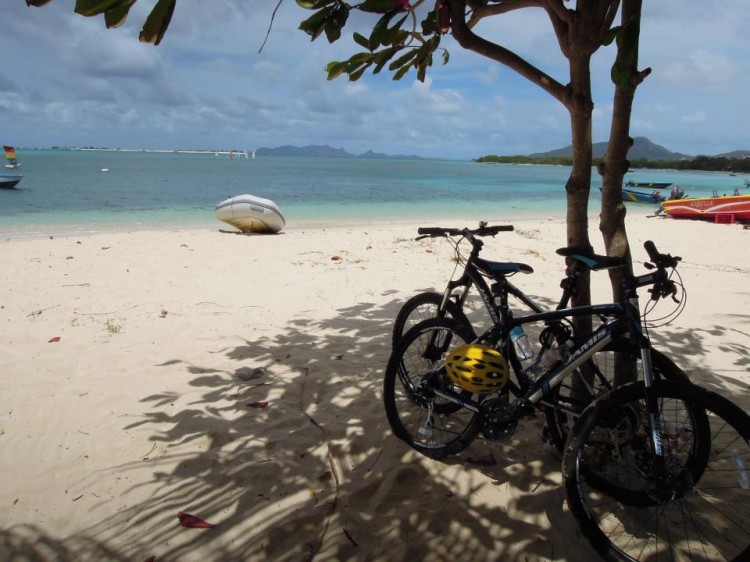 Because I live in the Caribbean, I'm often told that I'm living in paradise.  Oh, and having a bicycle tour/rental company along with all of this makes it sound even more paradise-ish.  But what exactly constitutes the creation of paradise?
Looking in from the outside, living in a place like this definitely creates the notion of paradise….but being on a tropical island surrounded by turquoise blue water is not the definition of paradise.
For me personally, a place like this contains a lot of things that I desire…warm climate, laid back attitude, and nature.  But there's so much more to defining this word so many use to describe my location.
My definition of paradise is being surrounded by the things that are most important to yourself.  The more of these things that you can surround yourself with, the closer to paradise you'll be.
When it comes right down to it, paradise exists in our soul….and it's up to us to unlock the right doors to make sure it stays open.
Let's get back to me living in this so-called paradise.  There are times when I'm on the beach playing with my kids that I totally feel that I'm there.  But along with that come things like poor living conditions, backwards ways of doing things, and so mch more.  Would you believe that in order to get warm water to wash dishes in the kitchen, we have to fill a pot of water from the bathroom shower?  How about the fact that if we were to run out of cooking gas for the stove and oven on a Friday, we're looking at no cooking available until at least the following Tuesday.  Or you want to make something for supper that requires sour cream, and then run around to every store available just to find out the island is out of it until the next shipment arrives.  Yeah, and that's just a couple simple examples of the realities of living the Caribbean dream.
Paradise lies within and around you.  Determine what core values are most important to you, and build your paradise from there….Make it Happen.
Let us hope that today we are all able to find our own little piece of Paradise no matter where we are.  It is there, I promise you.