What's it Like to Ride the Tour Divide?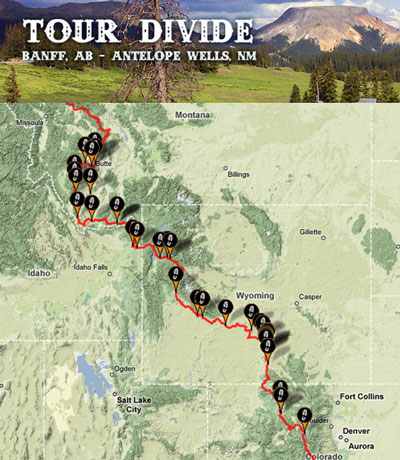 Have you ever thought about taking the challenge of competing in the Tour Divide?  This is an "underground" cycling race that has become increasingly more popular over the years, and my friend Vance McMurry knows exactly what it's all about because he gave it a shot last year.
Known as the world's toughest mountain bike race, the Tour Divide starts off in Banff, Alberta and rolls along the Continental Divide for 2700 miles before finishing up in Antelope Wells, New Mexico.  On June 8th, the 2012 version of the Divide begins and although there may not be enough time for you to take part this year….I'm hoping that this video below will help inspire you to take it on next year if it's something you've always wanted to do.
Vance McMurry is an endurance athlete from Austin and last year he took on the beast known as the Tour Divide.  Unfortunately he didn't finish (and he talks about the gruesome details in this video interview), but he does know all about it and has some very encouraging words for anyone thinking of rising to this challenge.
Vance is the Founding Chair and Executive Director of the Texas High School Mountain Bike League and is helping to do amazing things for the sport here in Texas.  He believes that mountain biking brings families together, and gives high school students the self-confidence and strength to take on anything that lies before them.
Please have a look at what Vance has to say about the Tour Divide and get an insiders look at what it's really all about.
[youtube]http://www.youtube.com/watch?v=gejDhCRl574[/youtube]
If you have any questions for Vance or would like to know more about the Tour Divide, please leave a comment below and I'll pass it off to him for a response.