What's Your Number 1 Motivator to Ride?
Even if you're loving the bike, there may be days when you require some extra motivation to get out there and ride.  Maybe it's because you're having a busy day, not feeling 100%, or just not as psyched as you usually are.  Whatever the reason, there's likely going to be days when you have to tap into your number one motivator to get you out there.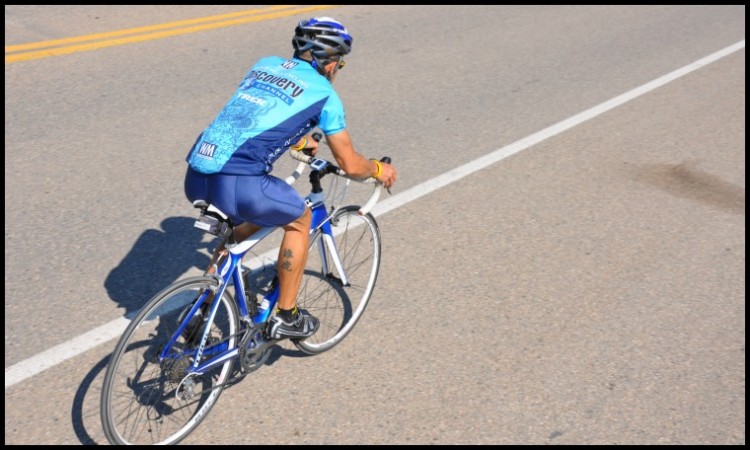 Between my work as a personal trainer and questions that have come in through this website, I've worked with a lot of people who require a little more motivation to Make it Happen than some of you may need.  The first thing I always ask is for them to tell me what their reason is for riding a bike.  But then I make them dive a little deeper.
If they say they want to ride a bike to improve their health, I ask what specific aspects of their health they want to improve. If it's to become a competitive cyclist, I ask them to give me a specific goal they want to achieve in this area. I realize that the ACA has everyone rethinking their health, and getting behind the handlebars is a great way to incorporate a healthy aspect into one's life. No matter what the general reason is, there's always a specific number 1 reason that is the ultimate motivator.
I once was working with someone and when I asked him to give me his motivator he told me it was to get in better shape.  As we whittled things down to a more specific reason, he told me that his ultimate reason to ride a bike was so he could have more energy to play with his kids.  He also added that he wanted to improve his health so that he could make sure he was around to see them grow older and have families of their own.  Now, whenever he needs help getting out there for a ride…all he has to do is think about his family and he's out there pounding the pedals.
So what is your number one ultimate reason for riding a bike?  Get as specific as you can and hold that one reason in your mind.  Any time you need extra motivation to get out and ride (or push things a little harder once you're out there), picture that reason and you're guaranteed to Make it Happen.