When Life Gets Complicated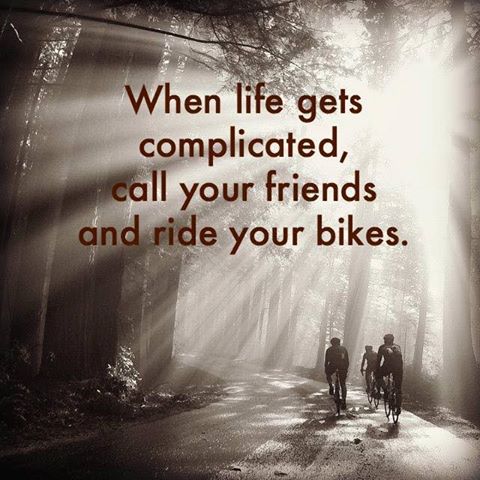 Just before New Year's Eve, I labeled 2016 the year to Simplify.  Yeah, I seem to like to nickname the upcoming year for some reason.
I honestly do think keeping things simple is a sure way to a happy life.  But what do you do when things gets more complicated than you'd like?
You grab your friends and go ride your bikes.
Yeah, you know what I'm talking about right?  The ultimate way to take your mind off things.
Here's to a year full of simplicity……and a solution for those days that might not be as simple as you may like.
Photo c/o Tour de Femme