Who Needs Socks?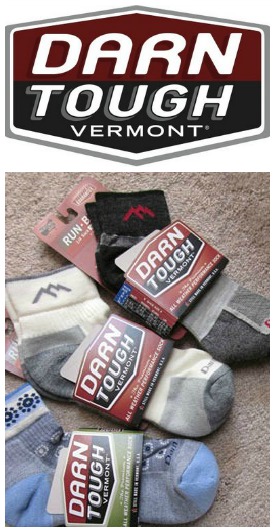 We've got a pile of cycling socks to give away from the guys over at Darn Tough Vermont, and would like to tell you a little about them as well.
There's no shortage of bike sock companies out there, but when I came across Darn Tough at Interbike I was impressed by the company and the quality of their product.
The crew over at Darn Tough told me all about the research and testing they've put in to provide a durable sock with the right thickness and comfort to satisfy us cyclists.  As far as I know, they're the only sock company out there with an "Unconditional Lifetime Guarantee":
"If our socks are not the most comfortable and durable socks you have ever owned, return them for another pair or your money back.  No Strings.  No Conditions.  For Life"
I've honestly never been too concerned with the socks I ride in.  As long as they're comfortable and look cool, I wear them.
But just recently I had a pair of my favorite socks totally start to fall apart….and they were only about a year old.  So I took a closer look at what Darn Tough had to offer."
Because they are made with 17.5 micron Merino wool yarns with 1441 stitches per square inch, they are soft, strong, and last like forever.  Okay, I won't bore you with all the details of what makes these socks so darn tough…but if you'd like to find out more be sure to check out www.darntough.com/darntough.html.
If you could use another pair of great cycling socks, be sure to enter our giveaway below….or simply head over to your nearest REI and pick some up.
Win Some Socks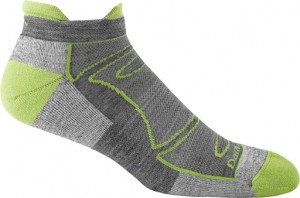 The Darn Tough giveaway is now over.  The response was awesome and thanks to all of you who entered to win.
We are totally buried in socks and want to give our readers the chance to try out a pair from Darn Tough, so we'll keep giving them away until they're gone.
Leave us a comment (including your sock size) about the worst pair of cycling socks you've ever owned and what made them so awful. Include a picture of them as well if you like.  We'll randomly start sending out pairs immediately.
Darn Tough's market is primarily the USA so they're only able to send to those of you located here. Sorry to the rest of our readers, but winners must be located in the United States for this one.