Will Team #Lovingthebike do #30daysofbiking again?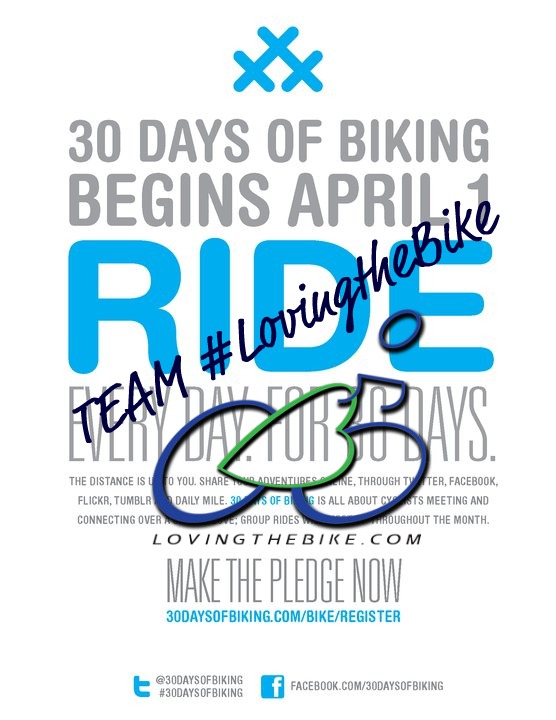 Do you want to take on #30daysofbiking as part of Team #Lovingthebike this year?  For the past 3 years we have held our own challenge within the #30daysofbiking funfest, and to be honest I'm a little unsure as to whether we should do it again.  Here's why.
Life for Mr. LovingtheBike has become busy, busy, busy now that I'm also now known as Mr. MochaSpoke…..and Mr. Cycling360….and Mr. MuchMore.  So what I'm proposing is something more automated than we've had in the past.
Okay, so why don't you look at the full details as posted last year in Team #LovingtheBike does #30daysofbiking 2013.  Check it out and then let me know if you're committed to joining in again this year…or for the first time.  I'll be back with more details following your responses.
Registration for #30daysofbiking 2014 starts this Saturday, March 1.