Win Tickets to Reveal the Path ATX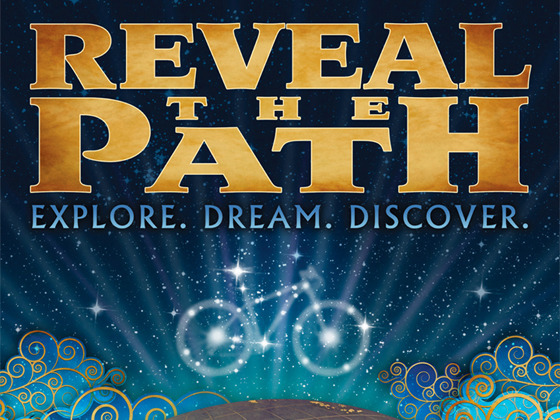 On June 12, Reveal the Path makes its way to Austin and into the Alamo Drafthouse for a screening of this "visually stunning adventure by bike".  Oh, and we've got a pair of tickets to give away.  If you're not located in or around Austin, the Reveal the Path Movie is holding premiers in many other cities this June and July as well.  Have a look at their list of upcoming screenings at http://revealthepath.com/screenings.
Reveal the Path explores the world's playgrounds in Europe's snow capped mountains, Scotland's lush valleys, Alaska's rugged coastal beaches and Morocco's high desert landscapes. Ride along and get lost in the wonders of the world… Meet the locals living modest yet seemingly fulfilling lives, leading us to question what it means to live an inspired life – however humble or extravagant.
Reveal the Path was filmed across four continents and features two legends from the world's toughest mountain bike race, the Tour Divide.  Seeing as this film is from the makers of "Ride the Divide" it only makes sense to include race legends Matthew Lee and Kurt Refsnider.
[vimeo]http://vimeo.com/37744449[/vimeo]
Amazing and inspirational cycling movies like this one unfortunately don't make it to theatres as often as they should, so you won't want to miss this special screening of Reveal the Path.  Tickets are available online at the price of $12.50…but we just happen to have two to give away.  Yep, the film's director, Mike Dion, personally granted us a couple to give out…but even if you don't win, I hope to see you there.
Reveal the Path Austin Premier:
Tuesday, June 12 2012
6:30PM
Run Time: 75 Minutes
Tickets: $12.50 each
Alamo Drafthouse South Lamar (1120 S Lamar Blvd)
Reveal the Path After-Party by Bicycle Sport Shop
Bicycle Sport Shop is hosting a Reveal the Path After-Party at Toasties Sub Shop on South Lamar…and everyone attending the premier is invited.  You can RSVP for this event by heading over to the Bicycle Sport Shop site.
Enter to Win Tickets:
Congratulations to Joseph M. de Leon who wins two tickets to Reveal the Path.  Thanks to all who entered and I hope you'll still get tickets of your own and join us at the premier next Tuesday night.  See you there.
We'll make this one as simple as possible.  Just leave a comment letting us know why you think cycling movies rock and you're in to win.  Contest closes at Noon EST on Friday and we'll announce the winner soon after.