At What Point Do You Need More?
No matter how hard I plan on pushing things, I'm able to knock out a ride of 30 miles or less without thinking about it too much.  I don't do any additional preparation, don't bring extra water, and don't use any hydration tabs, gels, bloks, or anything else.  But, when I go over that distance it often becomes a different story.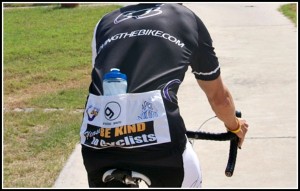 I know it's not just psychological because I've read what our nutritionist, Kelli has to say each week in her Loving the BITE posts….and I know that the body needs certain things for each level of fitness output.
Unfortunately I haven't been able to get out for many long distance rides lately, so I find that the psychological aspect actually does come into play because I'm not doing enough of them to feel confident.  So right now I'm relying on nutritional help more than ever on the long rides.
If I'm feeling good, and not going overly far (say, less than 40 miles), then I'll toss a gel or blok in my back pouch.  If it's extra hot I'll often put a hydration tab in one of my water bottles.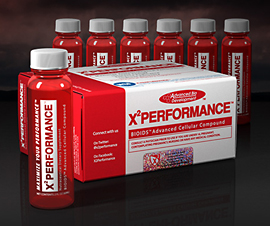 Anything over 40 miles (at least for me right now) requires a full out game plan.  I'll take along what I mentioned above, and an extra water bottle…but will also add X2PERFORMANCE to the mix.  If you didn't see my post about this product previously, read it over and see what it can do for your energy, endurance, and recovery.  The guys over at X2PERFORMANCE are paying me to talk about them, and I'm happy to be working with them……and I'd encourage you to give their free trial a look.
Disclosure:  "Statements about X2Performance have not been evaluated by the Food and Drug Administration. This product is not intended to diagnose, treat, cure or prevent disease."