Big Time Change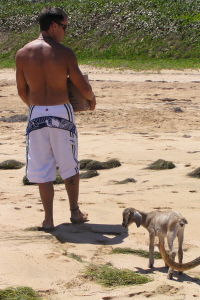 Okay, so if you tuned into #bikeschool last Thursday you would have seen me drop some pretty huge news.  To be honest, I wasn't going to get into everything here on the website or anywhere else until it had already happened.  But the spirit and excitement of our weekly bike chat brought it out of me.
Our family is moving……again.  Yes, it's true.  The decisions came suddenly and what is about to unfold was put together in an instant.  Maybe it's because our family is really good with big change.  Maybe it is because this is the path we were meant to take.  Either way, our house is filled with excitement, anticipation, and positivity.  I like that.
I'll explain more of the where, why, and everything else in the coming weeks.  But for today's #MakeitHappen post, let's just leave things at big time change.
It's no secret that mankind is horrified of change.  This fear is built right into our DNA and we are constantly battling it our whole lives.  I'm no different.  But for some reason, I seem to be okay with huge freaking change.
I've lost count, but this has got to be around the fifth time our family has made what can be called a "mega-move".  This involves a change in career, change in house, change in country, change in vehicles, and pretty much everything else that makes up a typical day to day constant in most people's lives.
Think about this for a second.  Imagine changing most of the major things in your life…..all at the same time.  Realize all the energy that needs to go into that change on either side.  Selling things off, clearing things up, ending one chapter.  Then immediately getting new things, setting things up, and starting a new one.
Yeah, it's insane for sure.  But like anything in life, if you just focus on what needs to be done and move forward in a positive direction…..even the biggest of changes can be dealt with.
Wish me the best, and I'll write more about this soon.