Crank Directory Launches Today
The Crank Directory is now up.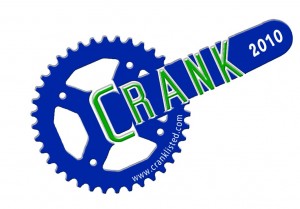 If you haven't already guessed, Loving the Bike and Crank Listed are pretty much one in the same. When we launched Crank last month with the call to nominate cycling blogs for the Crank Honors, we put it out under www.cranklisted.com.  We did this because although it was Loving the Bike creating the Crank Directory (and having a little fun with the Crank Honors), we wanted to keep it separate from the blog.
As I'm sure most of you are, we're huge fans of cycling blogs and we're so excited about finding great new blogs and reading what the world's bloggers have to say.  This interest led us to Crank and we are so excited to finally launch the Crank Directory.
This is now the home to what we hope will enable others to locate and become fans with blogs from around the world..  We've been able to compile a peloton sized list of blogs, but we know there is still a mess of them out there.  We will continuously build the directory and provide a complete source of listings for our cycling blog community.
Time for some fun – Creating the directory was the main focus, but a little healthy competition is fun as well, right?  We've taken all the nominations, and the top 5 nominees in each of the categories are now in for the voting round of Crank.  Poll Daddy only allows you to vote once, but you can vote once in each category.  Check out all the blogs and then You get to decide who will be honored as top dog.
Vote right now at www.cranklisted.com.
Here's what I've learned from Crank so far:
Honesty

– During the nominations phase, people sent in their nominations for what they felt was the best or their favorite cycling blog.  There was nothing in place to stop the same person from nominating a blog over and over….but the cool thing was that it only happened about 5 times.  Amazing.

Awakening

– I had known about a whole lot of excellent cycling blogs prior to Crank, but though the nominations process I was exposed to so many more that I never had a clue about. Man, there are some excellent people out there doing incredible things, and I'm so happy to now be able to share in all of it.

Friends

– I know a good person when I see one, and I also know which of my acquaintances that I'd like to become friends with.  From reading and getting to know some of these cycling bloggers through their sites and through social media, I now have a pile of people I call friend…..or would like to.

Following

– If you're a cycling blogger, I'm not sure if you realize how many fans you actually have.  I was happily shocked at the amount of love and support many of the cycling blogs received through the countless nominations that came in.

Praise

– We as human beings have an innate desire to be liked and appreciated.  Holding awards or honors is a great way to give out this praise and congratulate those deserving of the accolades.  But I truly want every single blog that was nominated to know that even if you didn't make it into the voting round of the Crank Honors, you're a champion in your own right and should be applauded for all that you do. It's not easy being a cycling blogger….Life, Work, Family, and our own Cycling has a way of filling up the day and keeping us from our writing and blogging.  It's often a struggle to find time to put it all together.  But you keep on doing it each and every week.  

And for that, we honor all of you.
Crank It Up