Loving the BITE: MORE Protein Bars Exposed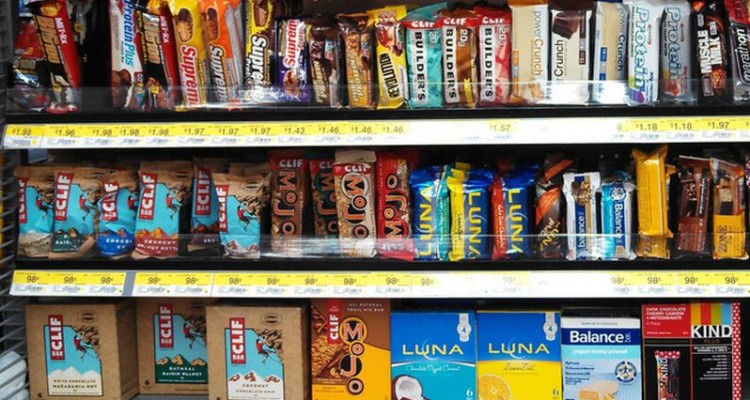 You may have seen this post before.  I first posted it a couple years ago, and it's been extremely popular on Loving the Bite and my own blog, the Fuel Right Blog. In fact, it's been my most popular post of all time. Why? I'm not exactly sure, other than athletes want to make great choices for their nutrition both on and off the bike, and they often need something convenient like an "energy" or "protein bar" for snacks.  It makes sense. When you have a busy schedule full of your family, job, and training, you need something easy to grab and go…fast.
Not so fast. In the world of "protein bars," some are good snack options nutritious, whole-food ingredients, while others are little more than an expensive, glorified candy bar on steroids.  This week, I'll give you my Homemade Protein Brownie Recipe once again (used over and over by many clients and readers), and we'll apply our five criteria for judging a protein bar as an everyday snack to three new protein bars (2 of which were suggested by a reader).  Want to see how protein bars, stack up? Let's go!
Recipe of the Week:  Homemade Brownie Protein Bars with Dairy-Free and Crunch Options
Ingredients:
1 can no-salt-added black beans, drained and rinsed thoroughly (or 1 3/4 cup cooked black beans)
4 large cage-free organic eggs
1/4 cup Greek yogurt or 1/4 cup coconut milk
2 Tbsp organic coconut oil, melted
2 scoops (~6 Tbsp.) high-quality protein powder to equal 40 grams protein (whey, soy, pea, rice, PB2)
¼ cup cocoa powder
1/8 tsp salt
2 tsp vanilla extract
½ cup organic honey or real maple
½ cup 70%+ chocolate chips or chopped chocolate bar
Optional crunchy add-ins: 1/2 cup cocoa nibs, hemp seeds, chia seeds, and/or crushed red pepper (to taste)
Instructions:
Preheat oven to 350°F.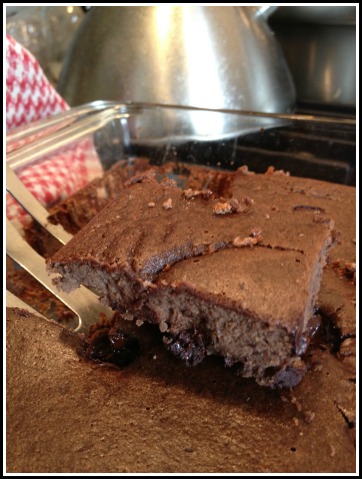 Grease an 8-inch baking pan with organic coconut oil or spray.  Place all ingredients, except chocolate chips  in the bowl of a food processor and blend well until completely smooth. With a spoon, gently stir in the chocolate chips and any optional crunchy add-ins. Transfer mixture to the prepared pan. Bake for 40-45 minutes, or until just set in the center. Cool completely before cutting into bars.  Makes 12 brownie bars.
***Most recently, I've been making these brownies for myself and my family with coconut milk, maple syrup, and chocolate pb2.
Comments:
With such a healthy, easy, chocolaty, and inexpensive brownie bar recipe, you'll likely never need to buy a protein bar again.  Right.  Even with my best intentions, I find that buying commercial products from time to time a necessity.  At least for back up.  For those days when I ride a little longer, and spend a little less free time in the kitchen.  But don't get me wrong.  I do my best to steer myself, my kids, and my clients away from "products" for everyday nutrition, and towards whole foods.
Still, I do also live in the real world, and I know that a "bar" sometimes just fits the bill.  It offers "Grab 'n' Go" convenience.  It's quick, easy, and not messy (for breakfasts in the car).  So, how do you pick an acceptable snack protein bar at the store?  Here's what I look for:
First, I try to identify any refined carbohydrates.  I look at both refined grains and sugar sources.  If the bar uses grains, I want them to all be 100% whole.  If sugar (which most do), I look for "real food" types of sweeteners (organic honey, molasses, real maple, fruits, etc) and aim for no more than 10 grams sugar per serving, and 20 grams or less of carbs.
Next, Fats.  Absolutely no hydrogenated oils.  Then, I look for good sources of fats…specifically organic coconut oil, nuts, high oleic oils (such as high oleic sunflower or high oleic safflower).  I don't like to see soybean, cottonseed, or corn oil.
Number of Ingredients/Chemical Ingredients. I "heart" most any bar with ten ingredients or less.  If more, I want to have an idea of what the ingredient actually is.  Not too much to ask, right?
Since we're talking protein bars, I look for one with 10 grams of protein or more. In fact, I think any snack should include a protein source, and we should steer clear of pure carb snacks.
Overall Satisfaction/Taste:  Of course, it's gotta taste good, "settle" well, and not leave me hungry 30 minutes later.
If you think I'm hard to please, you're right.
Let's take a look at a few bars on the market and see how they stack up.  And, we'll compare them to this week's recipe of the week:
Quest Bars (Mint Chocolate Chunk):
Nutrition: 190 calories, 9 gm total fat, 4 grams saturated fat, 0 grams transfat, 210 mg sodium, 21 grams carbohydrates, 15 grams fiber, <1 grams sugar, 20 grams protein
Ingredients: Protein Blend (Milk Protein Isolate, Whey Protein Isolate), Soluble Corn Fiber (Prebiotic Fiber), Water, Almonds, Cocoa Butter, Cocoa (Processed with Alkali), Natural Flavors, Erythritol, Palm Oil, Dextrin, Sea Salt, Sunflower Lecithin, Sucralose, Color (Fruit Juice, Turmeric), Coconut Oil, Xanthan Gum, Baking Soda, Peppermint Oil, Steviol Glycosides (Stevia).
Overall Comments: Overall, this bar uses mostly good, high-quality ingredients.  It does contain dairy, so it's not dairy free or vegetarian.  It also does contain quite a few ingredients, including two sugar substitutes, but these are more acceptable options than saccharin or aspartame. It can be a good choice for those looking of lower carbs. With healthy coconut oil, 20 grams of protein and fiber, it is quite filling. In my opinion, the biggest negatives are the process (non-whole-food) ingredients. Overall, it can work within a meal or a large snack on a sedentary or active day.
As a snack bar, 3.5 stars (out of 5).
Tankit Onnit Warrior Bars (Buffalo Meat, Cranberry and Cherry Blend):

Nutrition: 140 calories, 4 gm total fat, 2 grams saturated fat, 0 grams transfat, 520 mg sodium, 14 grams carbohydrates, 4 grams fiber, 12 grams sugar, 14 grams protein
Ingredients: Buffalo, dried cranberries (cranberries, sugar), sea salt, encapsulated lactic acid, celery juice, black pepper, Habanero pepper, jalapeno pepper, spices, garlic, onion powder, red pepper.
Overall Comments: Wow, these are a whole different animal tha the other bars (literally)! They use meat, fruit, peppers, and spices for a hunger/gatherer sort of protein bar. Minimal ingredients, mostly whole-food ingredients or those I could find in my own kitchen. The biggest issue is the high sodium, which is not needed during sedimentary times, and can actually be detrimental if over-consumed day to day (in terms of both health and performance) – but the sodium is at least from a "real-food" source. Yes, if you're a meat eater, these can absolutely work as a snack or part of a meal.
As a snack bar, 4.25 stars (out of 5).
KIND Strong Bars (Thai Sweet Chili):
Nutrition: 230 calories, 16 gm total fat, 1.5 grams saturated fat, 0 grams transfat, 230 mg sodium, 15 grams carbohydrates, 3 grams fiber, 6 grams sugar, 10 grams protein
Ingredients: Almonds, honey, non GMO glucose, pumpkin seeds, pea crisp (pea protein isolate, rice flour, rice starch), hemp seeds, turbinado sugar, sea salt, spices (ginger, red pepper, parsley, black pepper, basil, coriander, cinnamon), onion powder, garlic powder, sunflower lecithin, paprika, tomato powder, jalapeño chili, citric acid
Overall Comments: All I can say is awesome. Delicious, creative , hole-food ingredients, healthy fats, and a whole lotta spices! If you haven't guessed, I don't agree with the recent FDA statement to KIND bars, in which suggest there is too much fat in thse bars. I thought we were past that, as there is absolutely convincing evidence that sugar and refined carbs, and not healthy fats, are the issue with most processed foods. I say, load on these healthy fats! My one concern is the straight-up use of a simple sugar like glucose, at $1.50 per bar, can't you give us a little organic honey or real maple? If you want a bar, overall this one's another winner (and works for any vegetarians).
As a snack bar, 4.25 stars (out of 5).
Homemade Brownie Protein Bar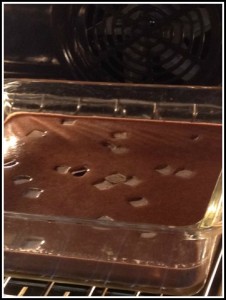 Nutrition: 170 calories, 6.4 gm total fat, 3.5 grams saturated fat, 0 grams transfat, 50 mg sodium, 22 grams carbohydrates, 4 grams fiber, 13 grams sugar, 10 grams protein
Ingredients:  See above.
Overall Comments:  Of course, since it is a LovingTheBite Recipe of the Week, it is the perfect food, and perfect recipe.  Actually, it's a bit unfair since I started with my criteria, and then worked backwards.  I like it because it uses organic honey as its only sugar source, complex carbohydrates like black beans as a base (you won't taste them), 2 whole food sources of high quality protein (and one protein powder), and healthy fats in organic coconut oil.  It's a tad bit too high in sugar…maybe I'll keep working on that.  And, it is clearly not vegetarian or vegan, which some readers may desire.  As a side note, if you think black beans are a no-go in a brownie bar, let me assure you no one in my household has detected them, and a batch lasted little more than a day (and my kiddos are generally very suspicious of my baked goods). Also, many clients report loving these, and now I'm ready to add some chili to mine!
I'd give it 4.25 stars, but you can be the unbiased judge on this one.
Want more? You can find my review of Clif Builder Bars, Kind + Protein Bars, Nature's Valley Protein Bars, and more here.
If you're looking for a high protein snack bar, choose, or bake, wisely.   Remember, most energy and even protein bars are designed for training nutrition, not daily nutrition.  They are often high in calories, refined carbs (because you need efficient fast carbs on the bike), and sodium.  This is a good thing when you're pedaling, but not necessarily when you're sitting in front of your computer.
And although I usually recommend simple (and easy) whole food options such as nuts or hard-boiled eggs and a small piece of fruit as a daytime snack, clients ask for bars.  I get it.  Bars are in.  They fit a niche, and they are convenient.  If you're wondering about my opinion of your go-to bar, please leave a comment and let me know which one you'd like me to add to the review.  This week, if you're gonna buy your snacks, choose the best of them or take 30 minute your own!
Fuel Your Ride.  Nourish Your Body.