Our Make it Happen Lifestyle Choices for a Healthy 2013
As a Loving the Bike fitness dude who loves to make sure his family is eating and living healthy, it's sometimes difficult to keep things totally on track.
So how do we "make it happen" in the healthy living department?
Well here's our list of 5 small steps that we're doing so that we can continue our healthy lifestyle in 2013: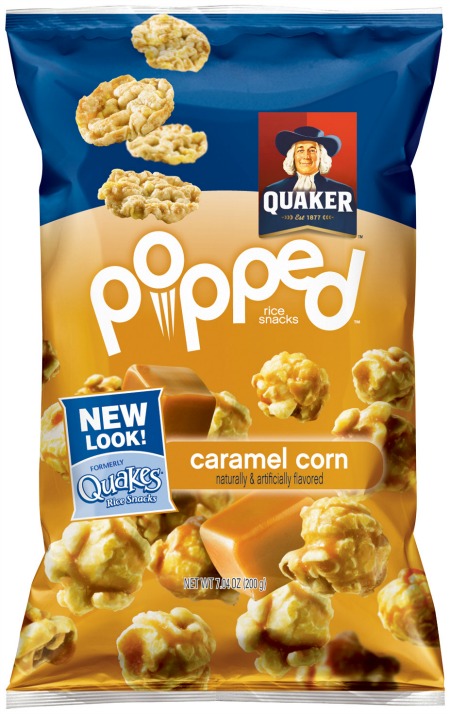 1. Snacking: I personally am not much of a snacker, but my wife and kids definitely love to munch.  We do our best to make our own healthy snacks, but sometimes want the ease of buying something from the store as well.
One of the snacks our family enjoys is something that used to be called Quaker Quakes.  But I just learned that the marketing crew over at Quaker has changed the name to Quaker Popped.
Anyway, they are a snack that can easily replace things like chips and crackers, yet still fulfill that yumminess sensation for my wife and kids.
I like them because it provides a nice serving of whole grain in a snack that's not fried…hence the new word "popped" in their name.  Yeah, they are literally popped.  This means they have lower fat and less greasy mess.
2. Fitness: Our kids like to run around and be active, but this year we're getting them involved with at least one organized sport of their choice.  Our older Son is going to do this year's Tri de Spice Triathlon.  Our 3 year old is simply going to continue being the wild man he always is at home.
3.  Yoga: At one point in my life, I was actually teaching people a resort yoga class at the Marriott Hotel in St. Kitts.  I've barely done one downward dog since then, but I plan on getting back into it.
4.  Unwind: A healthy body and mind requires downtime.  This year we are continuing with our Electronic Free Sunday's and spending the day together unplugged.
5.  Fresh: Not only do we try our best to use fresh ingredients and whole food, but we've begun growing our own herbs and vegetables so that we're getting the freshest products possible.
What 5 small steps are you taking toward a healthier lifestyle in the new year? Are you planning to drink more water? Perhaps you want to focus on more fruits and vegetables versus meats and carbs. Tell us how you are planning a healthier lifestyle in 2013, Focusing in being mindful and stressing less; exercising more? Does changing up your snacking habits fit it? Quaker Popped Rice Snacks are a great way to do this!
Quaker® Quakes® are now Quaker® PoppedTM – a new name for the snack made with the delicious goodness of whole grain brown rice and corn and a great snacking solution.
Reply below for your chance to win a sample of all 14 flavors of Quaker Popped Rice Snacks and $1,000 gift card to help you achieve your New Year's resolutions.
This is a sponsored conversation written by me on behalf of Quaker. The opinions and text are all mine. Official Sweepstakes Rules