Mountain Bike Insanity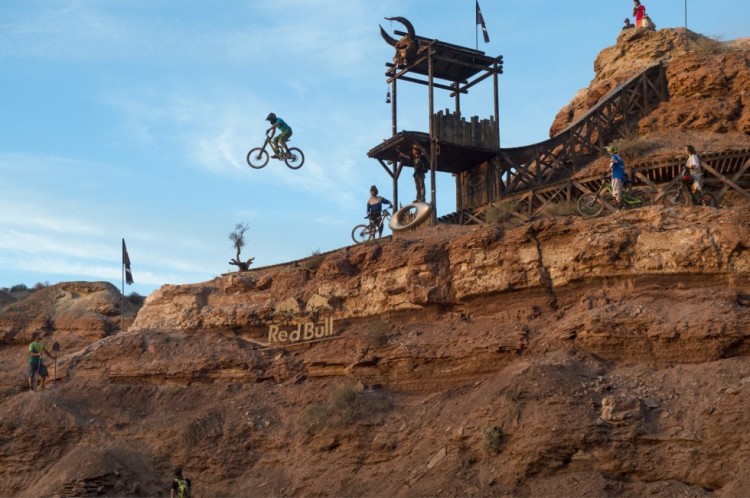 Okay, so how did I miss this one?  Red Bull's Rampage 2012 took place late last year and I just watched it for the first time a few days ago.  With all the content that gets highlighted on social media, I really don't know how I hadn't seen this one flash across my screen.
But my Son and I were searching youtube the other day looking for some cycling insanity and this is what we came across.  I've seen some mind blowing stuff, but what these guys are doing on their mountain bikes totally took my breath away.
Rampage is a freeride mountain bike event that first took place in 2001 to serve one of the fringes of the blossoming mountain-bike movement.
There were riders — courageous, driven and a little crazy — who were at once exploring new terrain, testing their own limitations and defining a new genre of the sport, and their riding style was not represented at all in competition. Freeride mountain biking was rapidly evolving with every insane drop and first descent, and Red Bull Rampage was on board to help push it even harder.
They've missed a few years since then, but in 2012 the event took place and I'm sure it's here to stay.  There's almost one and a half hours of mountain bike insanity in this video so if you don't have time to watch it all, be sure to at least speed through to some of the highlights.  Check it out:
[youtuber youtube='http://www.youtube.com/watch?v=LyTYCvFkldE']
If you'd prefer a shortened version with just the highlights, here's the highlights in 3 minutes and 50 seconds:
[youtuber youtube='http://www.youtube.com/watch?v=AbF6ZZqVMyk']