Sunglasses and Cycling

I've said it before, and I'll say it again…."my mamma says I was born with a pair of sunglasses on my head".  For as long as I can remember, I've had a pair of sunglasses on no matter what the season and no matter what I am doing.  No other accessory has been such a strong part of my character and being…and I doubt this will ever change.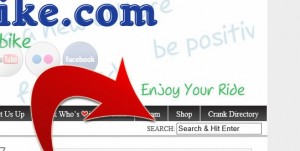 I guess that's part of the reason I've posted so many times about sunglasses over here at Loving the Bike.  You can have a look through all our sunglasses related posts by entering the word "Sunglasses" into the search box found in the upper right side of our website.  It's a great search tool for finding information and articles here on our site.
One of my favorites was this guest post that explained what to look for when purchasing a pair of sunglasses for cycling.  It also includes a great infographic as well.
But one area I've never gotten into is the idea of prescription sunglasses and how great they can be for a cyclist.  I can sense a strong push that's currently happening right now as eyeglass companies realize just how valuable the cycling market can be to them.  But it's for good reason.
If you wear glasses, I highly recommend you looking into getting yourself a pair of prescription sunglasses.  Although I don't have any myself, my best advice to you is to get a good quality pair of prescription sunglasses.  These will have a lens that will live up to all the road has to throw at them.  Along with that, I also recommend you getting an updated prescription before purchasing them as well.
Your Turn: Do you wear prescription sunglasses?  How do you like them for cycling?