Team #LovingtheBike does #30daysofbiking Prize Pack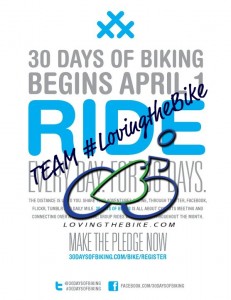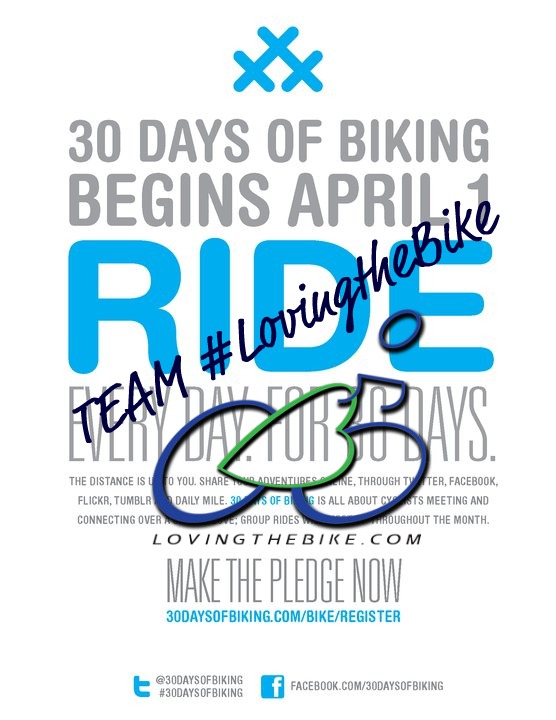 In just over two weeks, Team #LovingtheBike will be taking on #30daysofbiking once again.  The team roster is filling up nicely and we're still recruiting for any others who want to add an extra element to this year's #30daysofbiking challenge.
What I loved best about this event last year was the great community, comradeship, and team support that was put together….and I'm so looking forward to it again this April.  You can check out more details on what extra requirements are involved on top of the general #30daysofbiking challenge, by checking out our Team #LovingtheBike post that went up earlier this month.
The Prize Pack
Of course the whole purpose of #30daysofbiking is to get people on their bikes, and the deal we having going on with Team #LovingtheBike adds a team aspect to that plan.  But winning and prizes is a sure way to add in even more fun to this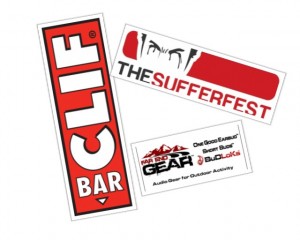 whole thing.
We've put together a great prize pack that will go out to the LovingtheBike teammate who racks up the most points (point system and information can be found at https://lovingthebike.com/uncategorized/team-lovingthebike-for-30daysofbiking-2012).
Winning Teammate Prize Pack:
We'll have some goodies for spectacular performances, best cheerleader, and things like that as well.
Now all you have to do is Join the Team:
Register for #30daysofbiking by going to www.30daysofbiking.com/register.
In the "REASON(S) FOR PARTICIPATING" section of the sign up form, put down that you're riding for Team #LovingtheBike.
E-mail 

[email protected]

 to let us know you've joined the team and include your name, e-mail, and twitter handle.
Tell your friends to join our team….tweet it out and spread the word.  "I'm on Team #LovingtheBike for #30daysofbiking: http://wp.me/p1oH5M-27i".
You'll need to register and e-mail us about it by March 28th to officially be part of Team #LovingtheBike and get in on the winning.