Urban Assault Ride: Austin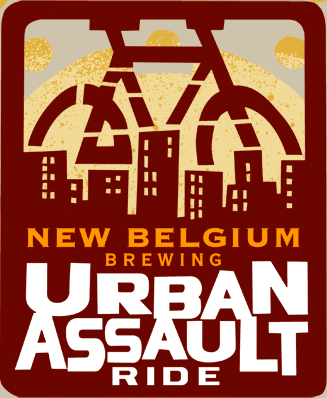 I wanted to pass along information on the Urban Assault Ride that is being put together in part by my social media buddy, @jonvick (Adventure Fit) and New Belgium Brewing…you know, the makers of Fat Tire Beer.
The Urban Assault Ride is a ride that most people do just for the fun of it, as it's not a typical riding event.  Plus, look for the $10 entry discount that we're offering our readers as well.
Here's how it works: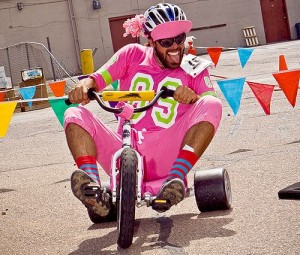 You and your teammate will set out on a city-wide quest for 'checkpoints' on your favorite two-wheeled steeds.  At each checkpoint, you'll drop your bikes and complete a funky/adventurous obstacle course, then remount your bikes and hit the streets for more.
The goal is to complete all the checkpoints in the shortest amount of time. You choose your own route and checkpoint order. This means that the most clever are often the victors. Of course, it may also help if you can pull a mean big-wheel powerslide and fly across an inflatable slip-n-slide.
After your pedal-powered adventure, your team will cross the finishline and enter a massive celebration of bikes and beer. The after party is just as much fun as the ride itself, thanks to the craziest raffle prize contest you'll ever experience.
Discount on Entry:
Anyway, if you live in Austin and want to take part in this fun loving bikey event be sure to get your registration in right now….because it happens this Sunday.  Plus if you use the coupon code – LOVINGTHEBIKE10 – you'l get $10 off your entry fee.
Register – Urban Assault Ride ATX
There's also a few more of these events taking part in other locations this Summer so see below for details on if it's coming to your city.  For more information on the Urban Assault Ride you can visit www.urbanassaultride.com, or read the press release below.  Bikes, Beer, and Good Times…..sounds like a recipe for fun to me.
Annual Celebration of Beer, Bikes and Big Wheels
Austin, TX – June 13, 2012 – The Gnarly Ninjas, the Gingersnaps and Hey Cupcake! are just a few of the teams "bringing it" to the New Belgium Urban Assault Ride, which returns to Austin June 24th.  The Urban Assault Ride, which launched in Austin in 2003 is now the nation's most popular pedal-powered adventure obstacle series.  Nearly 2,000 cyclists are expected at this year's celebration of beer, bikes and big wheels; they'll depart from Fiesta Gardens at 8:00AM sharp on a citywide race to locate checkpoints and complete obstacles.
Registration is still open at www.urbanassaultride.com.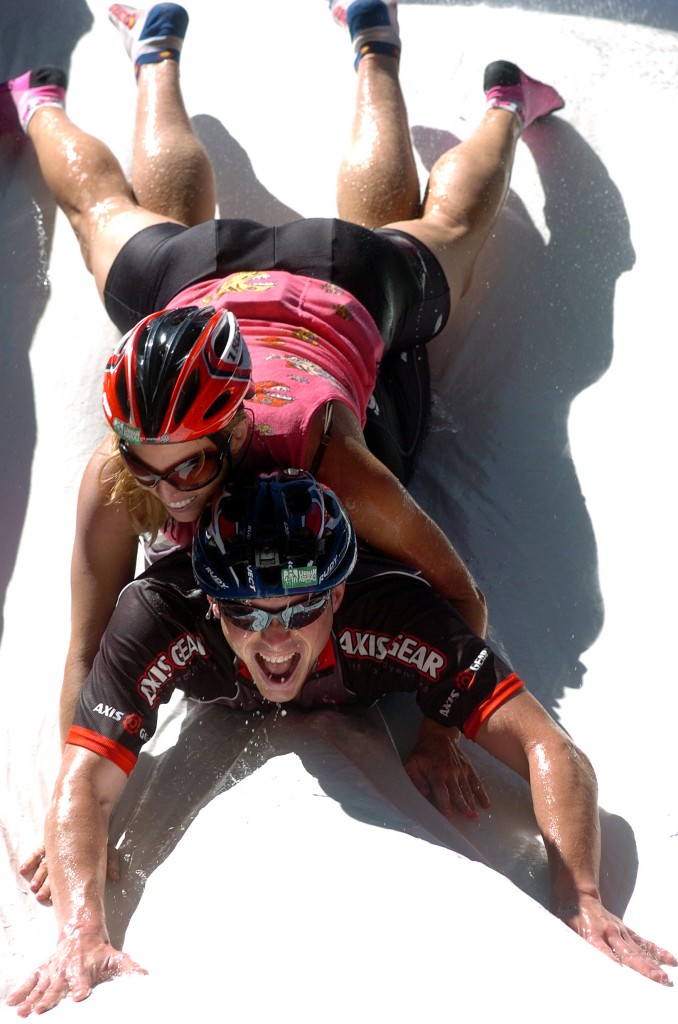 What started as a homegrown event that combined the best of bike racing, adventure racing, scavenger hunts and music festivals has evolved into a much-loved tradition for thousands of fun-loving cyclists who embrace the cycling lifestyle and community.  In 2002, 120 cyclists participated; 2,000 are expected at this year's celebration.  Despite it's growth, the Urban Assault Ride remains true to it's mission: to get more people on bikes more often. By involving local businesses, non profits, and landmarks, the Urban Assault Ride has a local feel and connects cyclists to the community.
Its popularity is largely due to it's unique "Choose your Own Adventure" format, that requires teams of two to plan their own routes to checkpoints all over town. At each stop, riders drop their bikes and tackle funky (and always changing) challenges which may include power-sliding big wheels through a race course, sliding down a 30' water slide, or playing "limbo" on mini bikes.  Upon crossing the finish line, cyclists enter a huge after party with New Belgium brews and prize contests such as the 'mustache dance-off.
"Our main goal is to create the best possible day on a bike", said event founder, Josh Kravetz. "However, the UAR has a deep and long lasting impact in the markets where we've held our events. Since riders have to plan their own course around town, they end up teaching themselves safe riding routes." The result: The majority of UAR participants end up using their bikes more for transportation following their experience.
Adventure Fit takes this healthy and eco-friendly impact even further by benefiting local bike-advocacy non-profits and shooting for zero-waste events. In 2011, the Urban Assault Ride diverted an average of 95% of event waste from landfills and donated revenues to 19 different non-profits. This is one of the main reasons that New Belgium Brewing continues to be the Urban Assault Ride's title sponsor.
"The Urban Assault Ride has been a favorite event of the brewery for seven years.  It combines elements that we covet:  costumes, bikes and community.  Add a handful of zany obstacles and checkpoints to that mix and you get whey we're such big fans of this event," said Mike Keller, New Belgium's National Festivarian.  We appreciate that Adventure Fit continues to strive to produce zero-waste events.  If you haven't been before, this is your year."
"If you're unable to make the ride, at least join us for the after-party festivities," adds Keller.  " Proceeds from beer sales go to benefit local bicycling advocacy groups."
For the 2012 season, riders can expect all new obstacles and after party contests designed to challenge every level of cyclist. The UAR is open to anybody seven years old and up. Team divisions include coed, male, female and family. Prizes are awards to the top three teams in each division. Each event is capped at 1500 riders and multiple sellouts are expected in 2012.
2012 Urban Assault Ride Dates & Locations:
Sunday, February 26, 2012 – Tucson, AZ.
Sunday, March 25, 2012 – Richmond, VA
Sunday, April 1, 2012- Charlotte, NC
Sunday, June 6, 2012 – St. Louis
Sunday, June 10, Minneapolis, MN
Sunday, June 24, Austin, TX
Sunday, July 15, 2012 – Fort Collins, CO
Sunday, July 22, 2012 – Denver, CO
Sunday, August 12, 2011 – Des Moines, IA
Sunday, August19, 2012 – Chicago, IL
Duzer Does Urban Assault
Okay, so if you need something more to convince you how much fun this will be, check out this video from my good buddy Ryan van Duzer to see just how crazy wild this is going to be:
[youtube]http://www.youtube.com/watch?v=2DX8_Hueo2Q[/youtube]
About New Belgium Brewing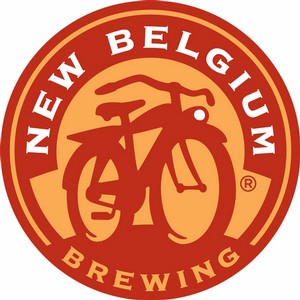 New Belgium Brewing Company, makers of Fat Tire Amber Ale and a host of Belgian-inspired beers, began operations in a tiny Fort Collins basement in 1991. Today, the third largest craft brewer in the U.S., New Belgium produces eight year-round beers; Fat Tire Amber Ale, Ranger IPA, Sunshine Wheat, Blue Paddle Pilsner, 1554 Black Ale, Abbey, Mothership Wit and Trippel, as well as a host of seasonal releases. In addition to producing world-class beers, New Belgium takes pride in being a responsible corporate role model with progressive programs such as employee ownership, open book management and a commitment to environmental stewardship. For more information, visit  http://www.newbelgium.com.
About Adventure Fit

At Adventure Fit Inc, we live for fun outdoor adventures. Our passion shows in our work through every event, team, and experience we create. Founded on the slogan "Come out and Play!", Adventure Fit has produced some of the country's most popular participatory sporting events.
Our events are not only fun and unique, they also have a deeper goal: to open the eyes of our participants to a world of greater social and environmental responsibility. We partner exclusively with companies that have sustainable business practices and give back to non-profits around the country. For more information, visit http://www.adventurefit.com.