Well Done, Team Loving the Bike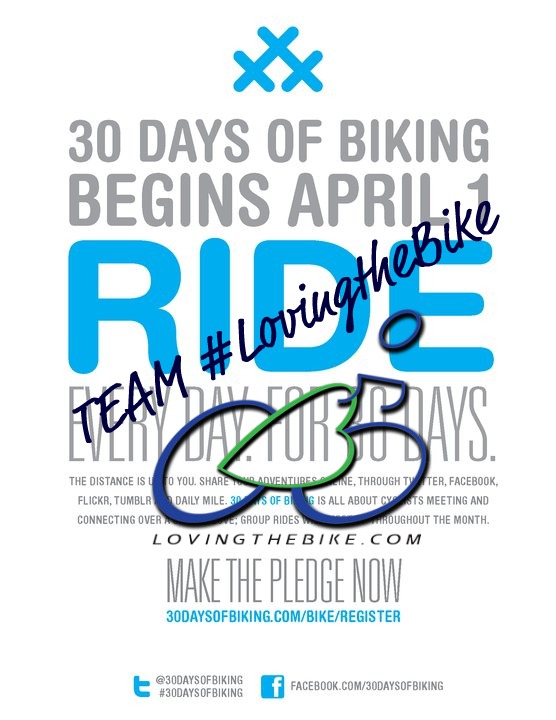 Another #30daysofbiking has just wrapped up and it's totally safe to say that this has been the best one yet.  I'd like to congratulate everyone who took part in this event and committed to riding bikes every single day in April.  I heard a whole bunch of great stories and experienced once again how much magic can be created just by having people ride their bicycles.
Thanks to everyone who took part in #30daysofbiking by being a part of Team #LovingtheBike.  It really has been great seeing all the pictures posted to Facebook, the tweets with the #LovingtheBike hashtag, and all the support offered between team members.  Feel free to keep this up and continue to share your great rides and adventures through these same channels all year-long.
Prizes, Prizes, Prizes
Thank you to Clif Bar, The Sufferfest, and Far End Gear for providing out team with some great prizes.  We appreciate your support on this event and look forward to our continued partnership over here at Loving the Bike.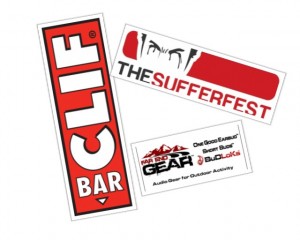 Official First Place Finisher: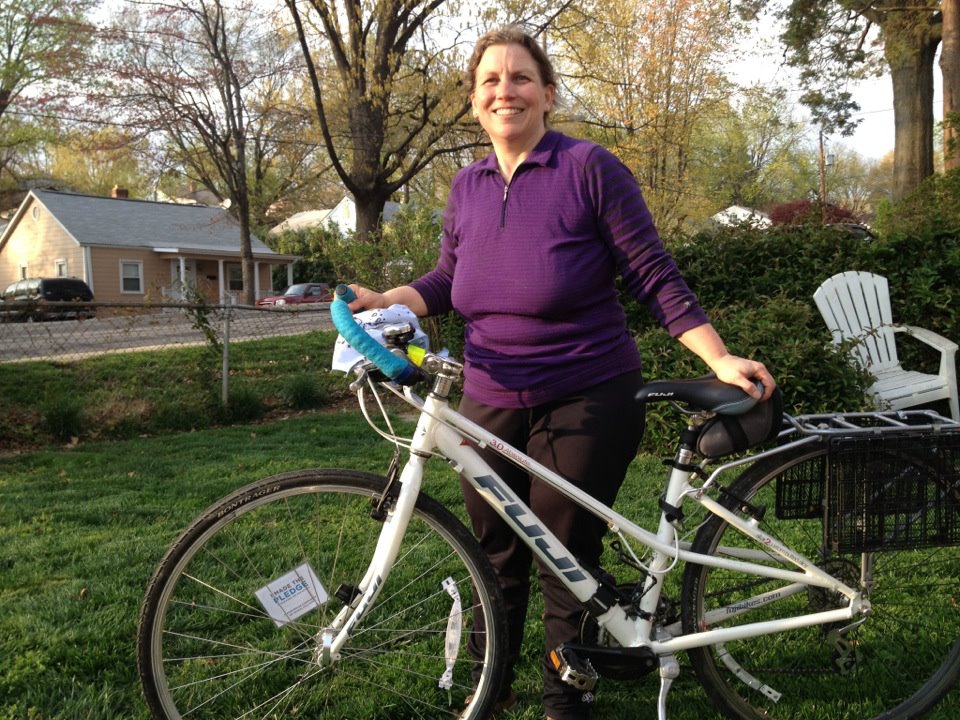 It was a close battle, but the teammate who came out on top with the most points was Julie Starling.  Julie not only took part in #30daysofbiking….she's on track for #365daysofbiking.  Way to go, Julie….below is your pile of winnings:
Runner Up: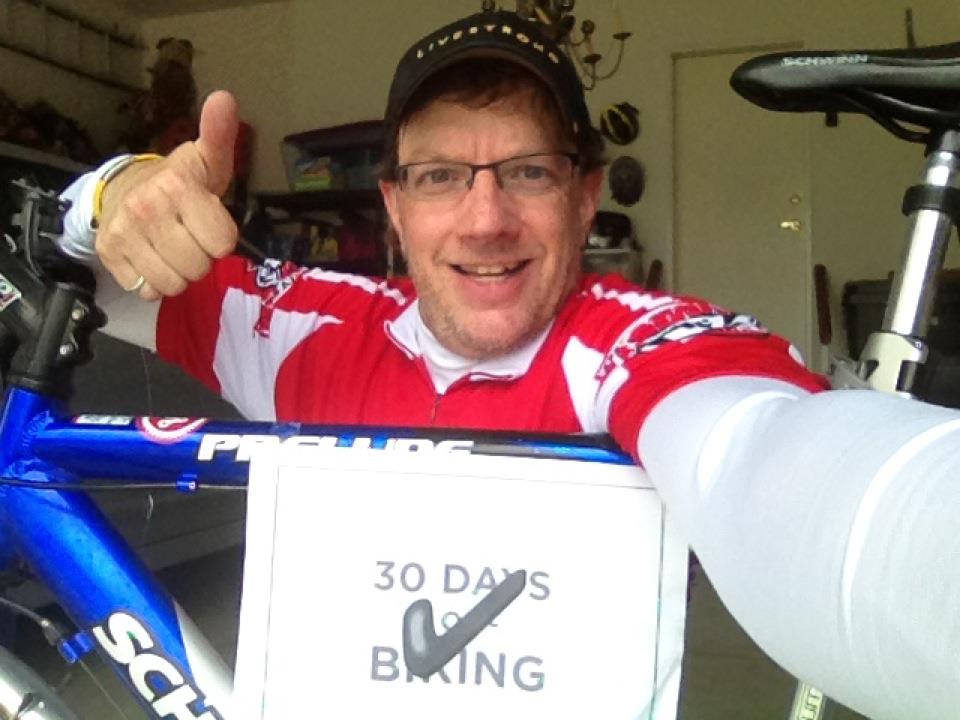 Our Team Loving the Bike runner-up is Bob Avery.  Bob is another cycling commuter….and I'm beginning to think that these commuters have the upper hand in our #30daysofbiking challenge.  Nicely done, Bob and congratulations on your performance.  Here's what you win:
Special Recognition: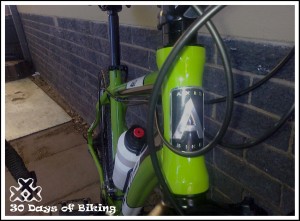 Honorable mention goes out to Riaan Coatzee over in South Africa.  He did amazing and I love the way he branded all of the photos he put up on our Facebook page.  It's been great having you on the team, Riaan.  Riaan, we're sending you a copy of the Hell Hath No Fury DVD from The Sufferfest.
As the youngest member of Team Loving the Bike, I wanted to give an honorable mention to Kayla Beaconsfield from Australia.  She had an incredible month of riding with her Dad, Mark….and I want to thank her for being a part of our time and sending us that cute little video she put up on Facebook.  I'm not sure what it is yet, but we're definitely going to send something out to you soon.  For now, get your Dad to give you a huge hug from the team.
Bonus Prize: I mentioned part way through the 30 days that we'd also give out a prize pack to someone who did something that really stood out.  At the time, I wasn't sure what that was going to be but now I know.  The bonus prize goes out to Laura Faulkner and her Grandson, Sean.  Laura had the goal of beating her 601 miles that she put on last year and with one day to go she was 65 short.  Below is her story of how the final day unfolded and how she battled through: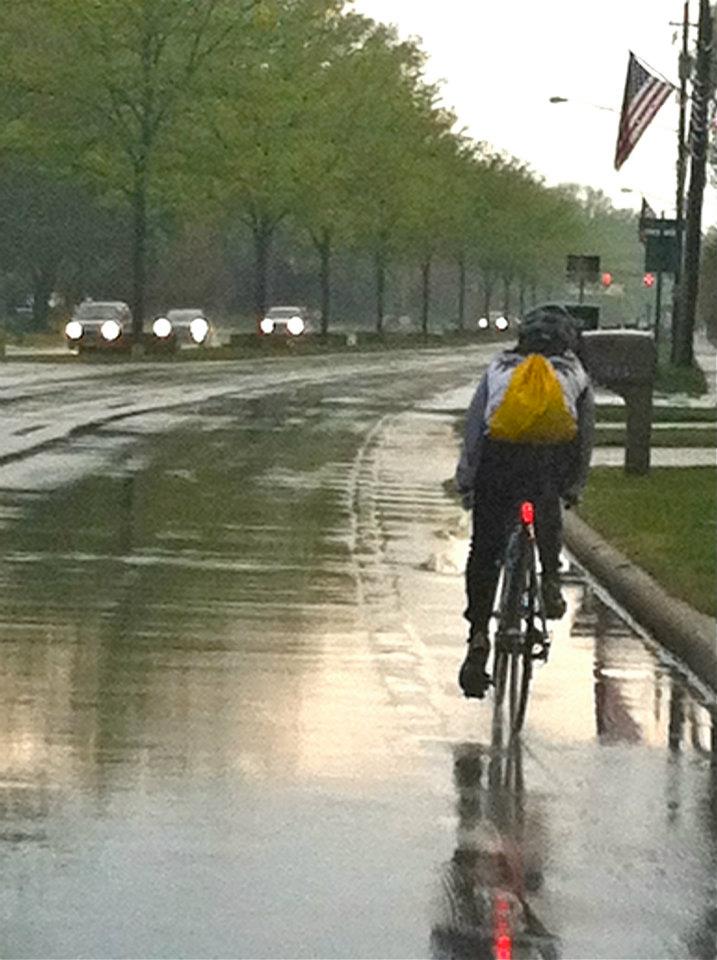 "After morning thunderstorms rolled through the skies cleared and I was off. At the 45 mile mark I met up with my husband and those ominous clouds were gathering again. We did the next 5 miles in a full sprint but to no avail. The last 2 miles was a downpour. We ate at a deli while trying to dry out. I climbed back on my bike and started cranking towards home and of course all hell broke loose. With torrents of rain falling and lightning flashing, I rode with my husband following in the Jeep with the flashers on. Drivers that passed joyfully beeped their horns and called out cheers of encouragement like I was someone training for the olympics.
The storm started to get much worse and I really wanted to keep going but it was getting downright dangerous and I had to stop just short of my goal. Today's remaining hours look like more of the same.  If the clouds part again before midnight I will try to reach my goal.  But if they don't, I am just as happy because I know I could."
Sean was an un-official member of Team Loving the Bike and joined Laura Faulkner on several of her rides in Florida.  It was great having him as a part of all the fun and we're awarding him with a Clif Beanie and Clif Silver Eco Lunch Box.  3 boxes of Clif Product will be sent out to Laura…..she could probably use it after all the calories she burnt up on that final day epic ride.
Okay, Team Loving the Bike…..once again, you've made me so proud.  On behalf of my team co-captains, Ian and Stevie, we'd like to thank you for sharing in one fantastic month with us.